Exhibitor Manual provides Exhibitors with important information and services to prepare for the exhibition and pre-show promotion campaigns. Please read it thoroughly, fill out the Service Order Form(s) according to your needs, and submit to us or our service providers on or before the stated deadlines.
Please be noted that the 2022 Exhibitor Manual will be available after May 2022.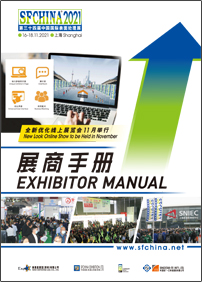 Exhibitors can send WeChat Invitation (in Chinese only) with their company name, booth number and 'Exhibitor Invitation Code' to invite their target customers / visitors to register for free on our official WeChat platform.
Successfully pre-registered visitors can use the WeChat Confirmation QR Code to self-print their Visitor Pass at the Fast Track Counters onsite.
WeChat Invitation will be available after September 2022.